Ch SaraNan Leonardo da Vinci
1 January 2009 to 5 December 2016
Leo and Robin
Leo and Robin are best friends in this May 2016 photo.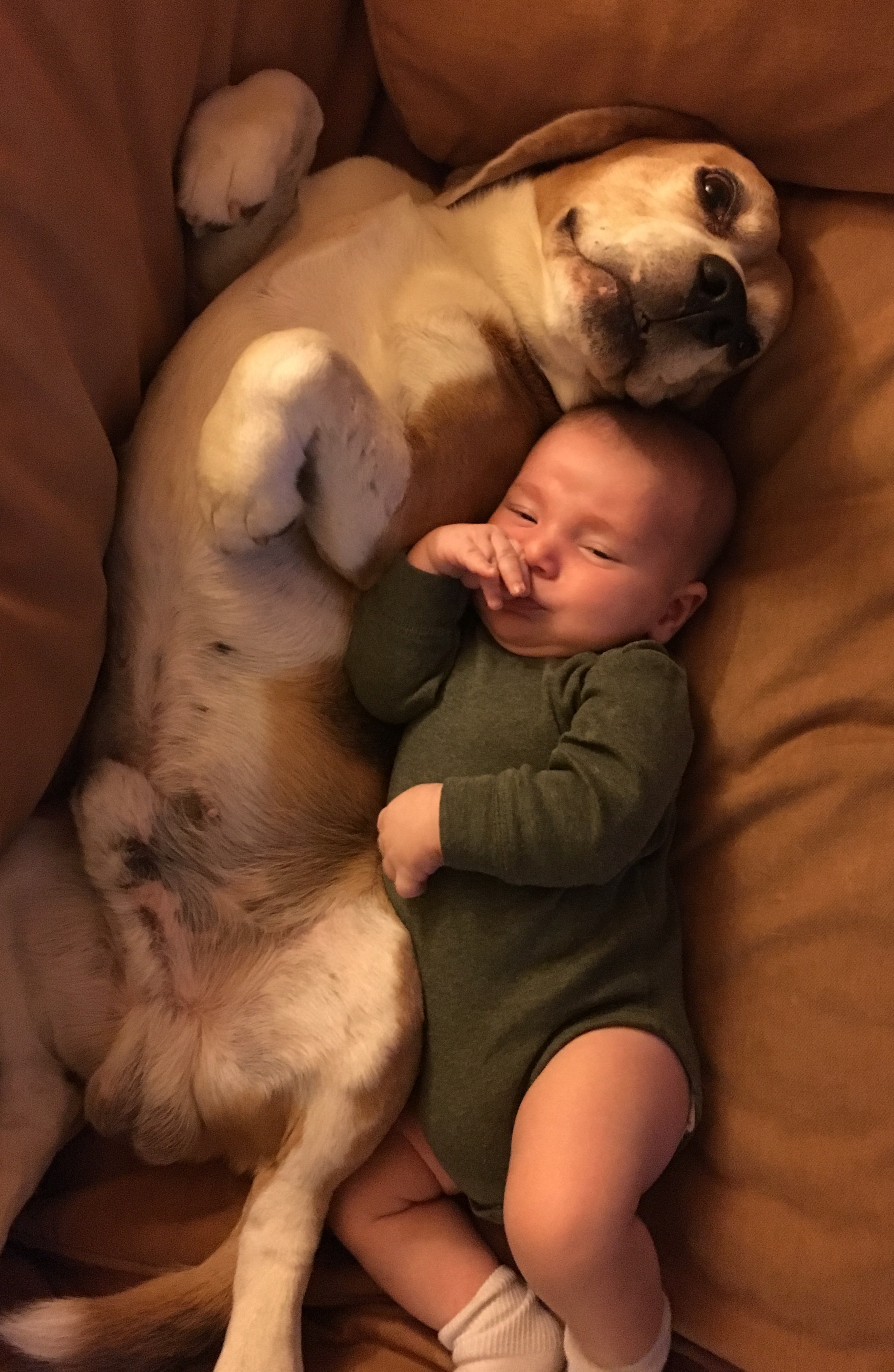 Nashville Germantown Oktoberfest 2015
Leo won the 2015 Nashville Germantown Oktoberfest costume contest in his role as Sherlock Hound.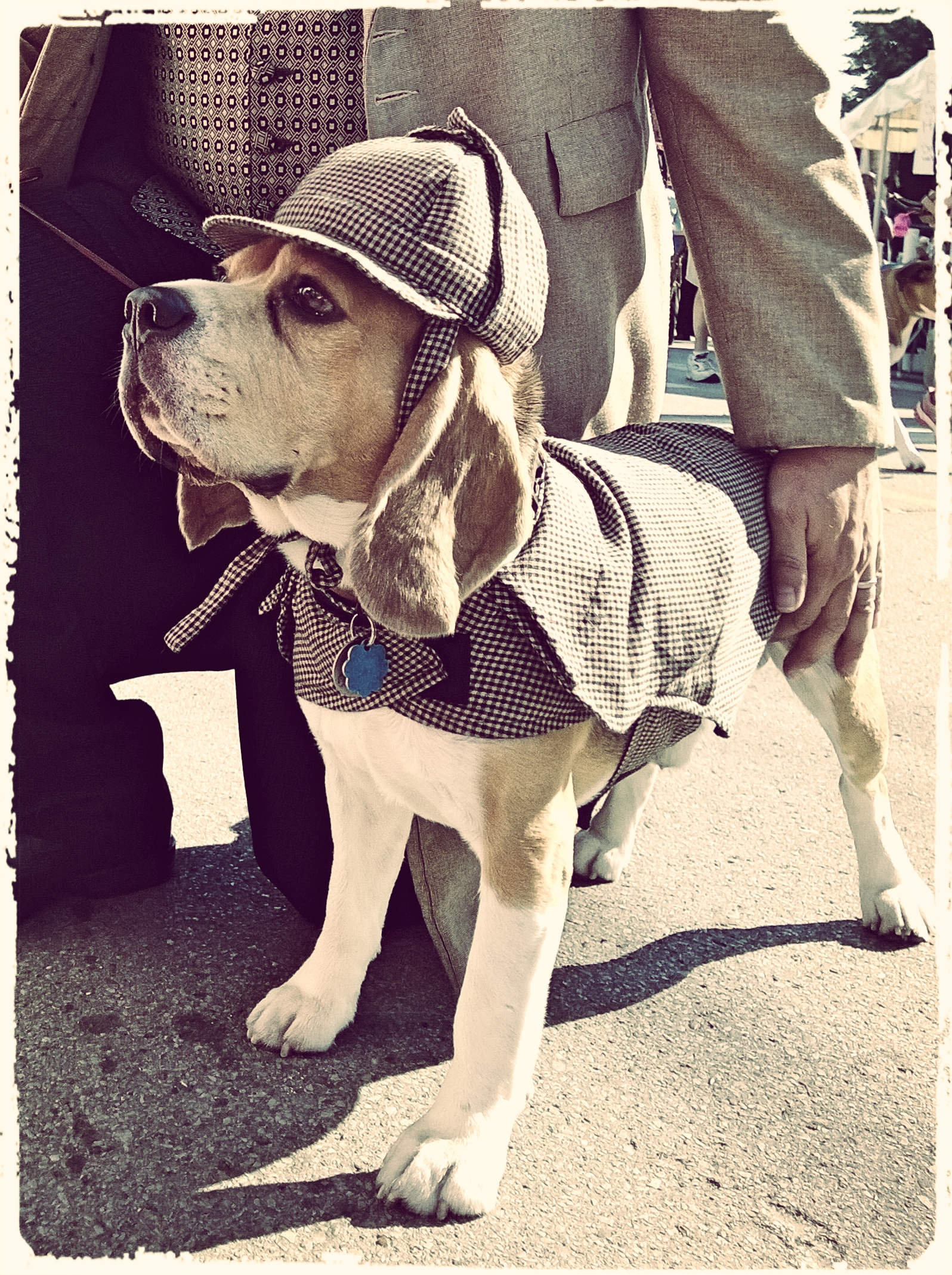 2012 Westminster Kennel Club
Leo competed in the 15" Beagle category. He was handled by Artemis. Leo was the third dog in the judging.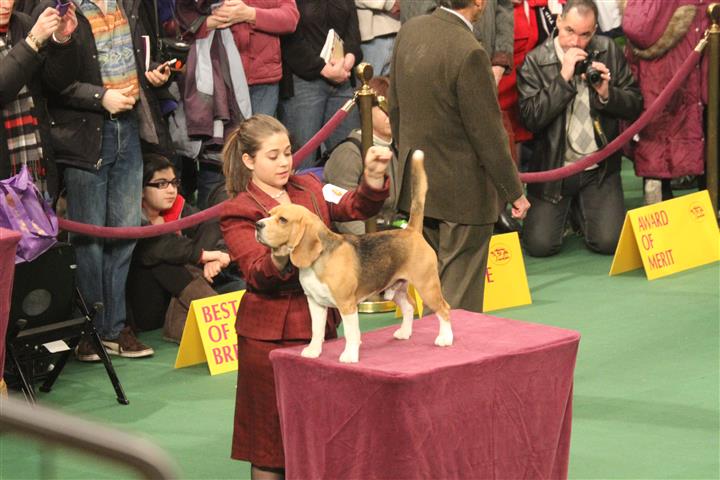 2011 Beagle Nationals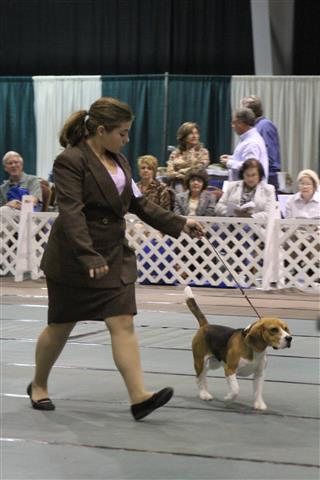 Artemis and Leo during the competition.
The winter storms of February 25th to 26th of 2010 dumped close to 17 inches of snow in Riverside Park. On the 27th, Leo went outside to play.
December 22nd, Leo takes part in the American Kennel Club and AOL PawNation's "The Top 125 Dogs in Pop Culture" at the Intrepid Sea, Air & Space Museum.
On November 28th, Leo completed his Championship at the Worchester County Kennel Club show.
November 20th and 21st, Leo competed in West Springfield, Mass. earning his first and second majors.
July 1st to 3rd Leo competed in his first series of dog shows in West Springfield, Mass. The highlight was his placing Second Prize Puppy - Variety Group at the Holyoke Kennel Club show. Here are few photographs of Leo and his breeder/handler Nanette.
In mid-May Leo and friends (Gracie and Phoebe) were hired to perform in an infomercial for Hartz Crunch n Clean dental chews. You can spot them at one minute and sixteen seconds into the video. (1:04 remaining)
April 26th Leo attended the Beagle Meetup at the 72nd St Dog Run in Riverside Park
April 25th Leo visited New Paltz
March 28th Leo went to the 87th St Dog Run in Riverside Park.
Leo looked really cute on March 23rd with some of his favorite toys.

Leo was born on New Years Day and joined our family on March 14, 2009. Here are a few pictures that were during his first week with us.